Geert MALEUX UZ Leuven, Leuven, Belgium – Associate Professor, Interventional Radiology
University Hospitals Leuven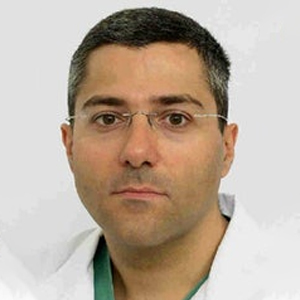 Dr. Geert Maleux graduated in 1991 as Doctor in Medicine, Surgery and Obstetrics (MD) at the Catholic University of Leuven, Belgium. After his residency in general radiology at the University Hospitals of Leuven (1991-1996 – Prof. A. Baert), he performed a one-year fellowship in interventional radiology (CHU Rangeuil Toulouse – Prof. F. Joffre & Prof. H. Rousseau). Since 1997, he is appointed staff interventional radiologist at the University Hospitals Leuven. In 2007, Geert Maleux succesfully finished his PhD-thesis on 'Value of new diagnostic and interventional radiological techniques to improve clinical outcome of transjugular intrahepatic portosystemic shunts' and became associate professor in Radiology at the Catholic University of Leuven in 2008.
He is an active member of several interventional radiological societies (CIRSE, SIR and GEST) and (co-) authored more than 200 publications on different aspects in interventional radiology.
Skills: Stent-grafting of the aorta aneurysm / Oncological lever interventies / Uterine myoom-embolism