Gianpaolo CARRAFIELLO Milano Policlinic, Varese, Italy
Medical Director of Complex Operational Unit – Full Professor of Diagnostic Imaging
Radiotherapy and Neuroradiology – University of Milan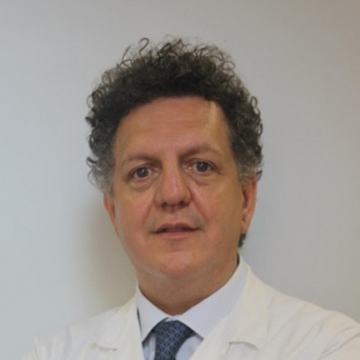 Graduated in Medicine and Surgery at the University of Pavia (110/110) in 1991, where he specialized in Radiodiagnostics (50/50 cum laude) in 1995 and in Medical Statistics and Social-Health Planning in 1999.
He graduated in Internal Ultrasound in 1991 and in management training for Complex Structure Manager (SDA Bocconi) in 2008.
From 1st August 2019 he is Director of Radiology at the Milan Polyclinic. Previously he was Director of Diagnostic and Interventional Radiology at the San Hospital in Milan and at the Circolo Foundation Macchi Hospital and worked as a radiologist at the Niguarda Hospital in Milan.
Since 2014 he is Full Professor of Diagnostic Imaging, Radiotherapy and Neuroradiology at the University of Milan, where he is Director of the School of Specialization in Nuclear Medicine and President of the Master's Degree Course in Diagnostic Techniques.
Skills: Radiology / Interventional Radiology / Digital Imaging