Dr Ian McCafferty is a diagnostic and interventional radiologist working in Birmingham
President of the British Society of Interventional Radiology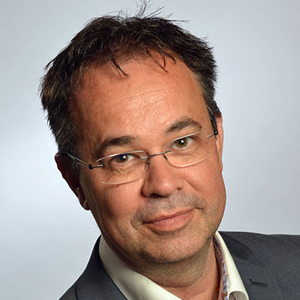 In diagnostic radiology (DR) he undertakes imaging in Ultrasound, CT and MRI. He has specialist interest in gastrointestinal, vascular and urogenital radiology with research interests in non-invasive techniques to diagnose cancer early.

In interventional radiology (IR) he specialises in a wide range of minimally invasive procedures and has specific interests in Vascular access, Tumour ablation,  urological intervention, Treatment & Diagnosis of Vascular Malformations, Paediatric intervention and Vascular Embolisation.
Dr Ian McCafferty attended University College London & the Middlesex Hospital obtaining an intercalated degree in Immunology in 1986 and qualifying in Medicine in 1989. He undertook a 5yr-training program in radiology in the West Midlands Deanery scheme obtaining full Fellowship of the Royal College of Radiologists in 1996. After he returned to Birmingham to take up his consultant post at Queen Elizabeth Hospital Birmingham in 1999. In 2001 he was appointed honorary consultant interventional radiologist at Birmingham Children's Hospital.
As a consultant Dr Ian McCafferty has introduced numerous new and novel techniques at Queen Elizabeth Hospital Birmingham and Birmingham Children's Hospital in he field of embolisation and cancer diagnosis and treatment. He is a director of the Quality and Outcomes Research Unit and has previous interventional radiology lead at Queen Elizabeth Hospital Birmingham.
 Skills: Radiology / Interventional Radiology / Surgery