José URBANO GARCÌA Madrid Vithas Hospitals. Vascular & Interventional Radiology,
Ramón y Cajal University Hospital. SERVEI Past-President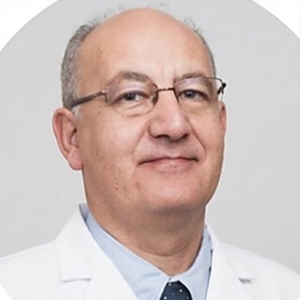 Dr. José Urbano graduated from the University of Valladolid with outstanding marks, he specialized in radiodiagnosis at the HGU Gregorio Marañón in Madrid and obtained the title of Doctor of Medicine from the Autonomous University of Madrid. Since 1996, he has been dedicated to Interventional radiology, also called minimally invasive image-guided surgery.
He worked for 4 years at the Hospital de la Zarzuela as an assistant to the vascular radiology section and for 17 years he was the head of the Vascular Radiology Unit at the Clínica de la Concepción (HU Fundación Jiménez Díaz). At this stage he was responsible for the implementation of numerous techniques, participated in various research projects. He was an Associate Professor at the UAM Faculty of Medicine and is currently a professor at the Alfonso X el Sabio University School of Medicine.
In September 2017, he joined the group of professionals at the Pardo de Aravaca Hospital with great enthusiasm and a multidisciplinary vocation.
Skills: Healthcare / Hospitals / Public Health / Clinical Research / Clinical Trials