Mohammad BADRAN King Faisal Specialist Hospital & Research Center / KFSHRC
Department of Radiology, Riyadh, Saudi Arabia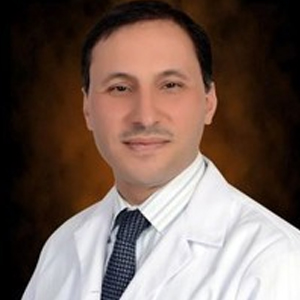 Mohammad BADRAN has been a consultant interventional radiologist at King Faisal Specialist Hospital for five years. He got his MBBS from the University of Jordan in 1993. He did his five-year training in radiology, the main training base was at Chelsea and Westminster Hospital in London.
He did a two-year fellowship in interventional radiology at the Royal Liverpool Hospital in the United Kingdom. And worked for eight years as a consultant radiologist at Mid Essex Hospital NHS.
Its main interest is the management and treatment of vascular malformations. He is the director of the vascular anomalies program at his hospital. It has a significant role in the diagnosis and management of vascular tumors, such as hemangiomas.
He runs three interventional radiology clinics per month primarily focused on patients with vascular malformations.
He has extensive experience in almost all aspects of international radiology, in particular the management of peripheral vascular disease and aortic aneurysms. He is doing intraginal lymphangiograms more and more to help manage lymph leaks and diagnose birth defects.
Member of BSIR, CIRSE, ISSVA, PAIRS.
Skills: Interventional Radiology