THE PRELIMINARY PROGRAM IS NOW ONLINE!
GET A GLIMPSE AND DON'T FORGET TO START YOUR REGISTRATION PROCESS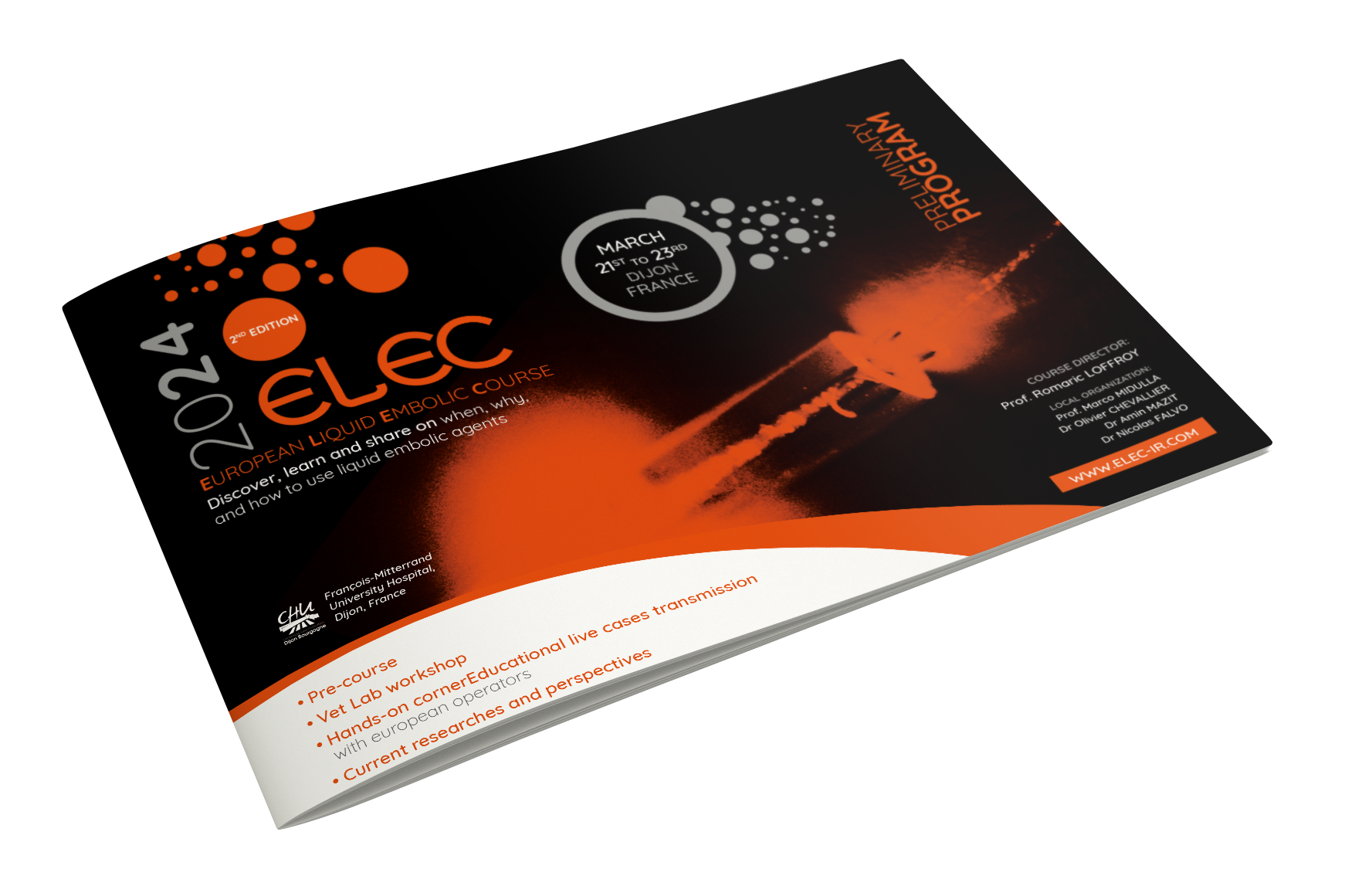 Why joining this Course?
Dear colleagues,
Liquid embolization is currently used more and more by interventional radiologists, out of neuro embolization. High embolic efficiency and good clinical results are the main strengths of liquid embolic agents.
However, liquid managements and practices are different and a bit more complex than using conventional coils or particles.
That's why, we have conceived ELEC, European Liquid Embolic Course, an event to support all IRs willing to learn and develop this innovative techniques into their daily practice.
Following the success of the 1st 2022 Edition, we've decided to renew this annual event but enjoying the spring season in Dijon and move to the month of March.
Liquid embolics can generally be classified into 3 main groups, cyanoacrylates (glue), non-adhesive DMSO based embolics
and sclerosants.
Despite their similarities, these products demonstrate also some big differences. Knowing the indications for use, chemical properties and clinical benefits, edges and risks of these products are essential for a well-trained IR.
This learning curve will be realized in collaboration with a european Faculty, through a 3-day course, featured by educational live cases transmissions from François Mitterrand University Hospital Dijon and case-based interactive discussions, tips&tricks from real life experience, hands-on sessions, short lectures on latest data and techniques, to allow all participants to get the expertise that IR need in the management of liquid embolic agents.
New this year! A « vet lab » pre-course on wednesday March 20th (under specific registration) with limited seats dedicated on hands-on and practice on pigs.
We can't wait to welcome youall  in Dijon for the 2nd edition of the ELEC Course, hope to see you all in March 2024!
Stay safe!
Prof. Romaric Loffroy & Prof. Marco Midulla
MARCH •21st to 23rd • 2024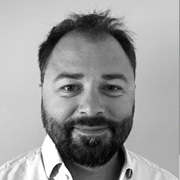 COURSE DIRECTOR
François-Mitterrand University Hospital, Dijon, France
LOCAL ORGANISATION
Prof Marco MIDULLA
Dr Olivier CHEVALLIER
Dr Amin MAZIT
Dr Nicolas FALVO
Sharing experience on your liquid embolization practice
Get trained on techniques & tools for liquid embolics applications
Discover the perspectives of development of liquid embolics pointing out the future directions
Studying the edges & risk of liquid embolics
Enhance your expertise in the use of Liquid embolic agents