Salah D. QANADLI, MD, PhD, MSc, FCIRSE
Chief doctor department of diagnostic radiology and interventional radiology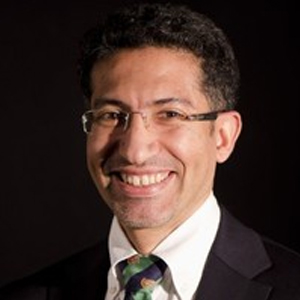 Professor of Radiology at the University of Lausanne in Switzerland and was an Honorary Professor at the University of Kingston London in UK. He serves as Head of Cardio-Thoracic and Vascular Unit in the Department of Radiology and as Director of the Imaging and IGT lab. He received MD degree in 1992 and a PhD in Bioengineering in 2001. He is Fellow of the CIRSE and currently the President of the Swiss Society of Cardio-Vascular and Interventional Radiology. He is highly interested in minimally invasive therapies and new technologies applied to prevent and manage arterial diseases. He is a committee member in several Scientific Societies and consultant for several companies.
Training: Doctorate degree / FMH specialist / Radiology Sub-specialty FMH interventional / Radiology Doctor of Science degree / Diploma of habilitation to supervise research
 Skills: Cardiac Imaging / Vascular imaging / Interventional radiology /Quantitative imaging /Clinical
Research