Tiago BILHIM Lisboa Central University Hospital, Lisbon, Portugal – MD, PhD, EBIR, FSIR, FCIRSE
Consultant Interventional Radiologist Hospital Curry Cabral, CHULC and Saint Louis Hospital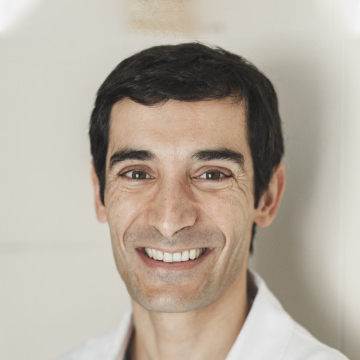 Professor of Radiology and Anatomy, Nova Medical School, UNL.
Associate Editor for the Journal of Vascular and Interventional Radiology (JVIR).
Editorial Board Member for the Journal Cardiovascular and Interventional Radiology (CVIR).
Associate Editor Acta Radiológica Portuguesa (ARP).
Tiago Bilhim currently works at the Interventional Radiology Unit (Curry Cabral), Centro Hospitalar Universitàrio de Lisboa Central, and Saint Louis Hospital. Tiago Bilhim does research in Radiology, Urology and Gynaecology and liver oncology. His current project is "Prostate embolization."
2014 – 2020: Interventional Radiologist – Hospital Curry Cabral, CHLC
2006: Interventional Radiologist – Hospital São José, CHLC
2006: Interventional Radiologist – Saint Louis Hospital Lisbon
2001: Professor of Radiology, MD, PhD, EBIR – Faculdade de Ciências Medicas, Universidade Nova de Lisboa
Traning: 1998 – 2011: Doctor of Philosophy – Faculdade de Ciências Médicas, UNL

Skills: Computed Tomography / Diagnostic Radiology / Diagnostic Imaging / Magnetic Resonance / Medical Imaging / Atherosclerosis / Vascular Medicine / Imaging / Surgery / Prostate Cancer